2013 Programme
EVENT #4
Piergiorgio Odifreddi
What will change our future. Artificial man
Robotics is about building machines that simulate man's physical activities. Daedalus did that when he tried to make himself wings to fly, Homer did that when he imagined the lame Hephaestus working in his forge with the help of metal automata. More recent examples are Fritz Lang's "Metropolis" and robots working on assembly lines. A complementary endeavor to robotics is artificial intelligence, which is about simulating man's intellectual activity. Here, too, the mythology dates far back in time: from 18th-century chess-playing machines to HAL, the computer in S. Kubrick's "2001: A Space Odyssey". Robotics and artificial intelligence converge into the novel by Philip K. Dick that inspired "Blade Runner". By now, the androids in our imagination are hard to distinguish physically and intellectually from human beings. But what are really the potential and the limits of artificial man?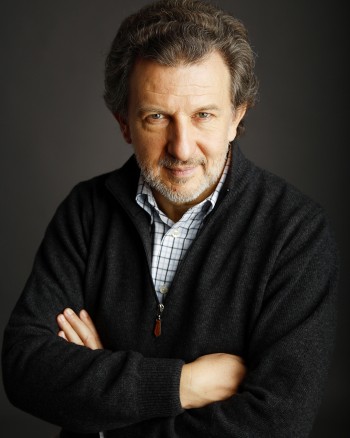 Piergiorgio Odifreddi
is a mathematician, logician and essayist. He has taught Logic at the University of Turin and acted as visiting professor at Cornell University, at the University of Monash in Melbourne, the Academia Sinica in Beijing, the University of Nanjing, the University of Buenos Aires and the Italian Academy at Columbia University. He writes for l'Espresso, Le Scienze and la Repubblica. He has received the Galileo Prize from the Unione Matematica Italiana, the Italgas Prize and the Galileo Literary Award. His books include: Abbasso Euclide (2013), a trilogy on the history of geometry published by Mondadori; Il museo dei numeri (Rizzoli, 2014), Sulle spalle di un gigante (Longanesi, 2014), Il diavolo in cattedra (Einaudi, 2015), Il giro del mondo in 80 pensieri (Rizzoli, 2015). His latest work, Dizionario della stupidità (Rizzoli) will be released in August.