2019 Programme
Event #58
Francesca Sanna
And you, which fear do you have?
Workshop ages 4-8 60 minutes
25 participants
A girl moves to another a new city, but when she starts going to school, Fear renders her lonely and insecure. How can she make new friends if she does not understand what her fellows are saying? Maybe she is not the only one to feel like that. A special book will help to tell and draw fear, because, in the end, fear can also be fun!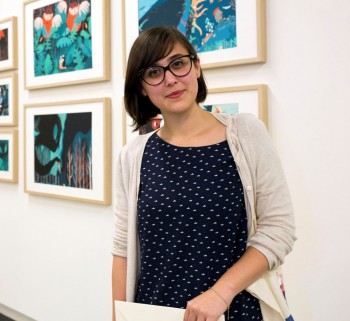 Francesca Sanna was born in Cagliari, Italy and lives in Zurich, Swiss. After the Master of Design of Illustration at the School of Art and Design of Lucerne, she started working as an illustrator and author. Following the publication of Il viaggio (Emme Edizioni, 2016), she exhibited her works in many shows, being awarded with prestigious international awards. She works with international major editors and magazines. She also wrote Io e la mia paura published by Emme Edizioni (2018).