2019 Programme
Event #18
Edward Bullmore
The inflamed mind
It is beyond reasonable doubt that inflammation and depression are associated with each other. Many patients with arthritis, or other inflammatory disorders of the body, have increased risk of depression; many patients with depression have increased blood levels of inflammatory proteins like cytokines. I will discuss how this association has traditionally been interpreted (or discounted) in the Cartesian framework of western medical science. I will highlight new evidence that helps us to understand how and why there could be a direct mechanistic relationship, whereby inflammation of the body or brain can cause depressive behaviours. On this basis, there are two important follow-up questions to consider. First, which known risk factors for depression – like social stress – could have inflammatory effects? Second, what is the existing evidence and what are the future prospects of using anti-inflammatory interventions as a new approach to treatment of depression?
Interpreter: Marina Astrologo
Event moved from Teatro degli Impavidi to piazza Matteotti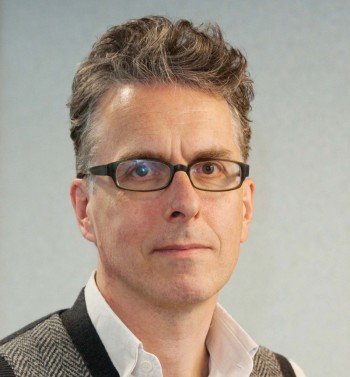 Edward Bullmore trained in medicine at the University of Oxford and St Bartholomew's Hospital, London; then in psychiatry at the Bethlem Royal & Maudsley Hospital, London. He moved to Cambridge as Professor of Psychiatry in 1999 and is currently Director of the Wolfson Brain Imaging Centre, and Head of the Department of Psychiatry, in the University. He is also an honorary Consultant Psychiatrist and Director of R&D in Cambridgeshire & Peterborough Foundation NHS Trust. From 2005 to 2019, he worked half-time for GlaxoSmithKline, latterly focusing on immuno-psychiatry, as described in his recent book "The Inflamed Mind". He has published more than 500 scientific papers and his work on brain network science and brain imaging has been highly cited. He has been elected a Fellow of the Royal College of Physicians, the Royal College of Psychiatrists, and the Academy of Medical Sciences.