2019 Program
Event #19
Massimo Recalcati
Will it still be possible to love you?
Love resists time. It would never die. In Last Tango in Paris – Bernardo Bertolucci's masterpiece – Maria Schneider and Marlon Brando remind us that love would like to turn fate into destiny. But this transformation is not guaranteed. In fact, it is almost impossible. Isn't love that can last an impossible love, after all? Massimo Recalcati enters the labyrinth of love life, and he investigates the miracle of love – the most mysterious feeling of all.
Readings by the actress Andrea di Silvio.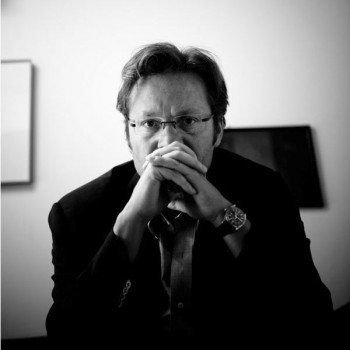 Massimo Recalcati, one of the most famous psychoanalysts in Italy, is analyst member of the Italian Lacanian Association of Psychoanalysis and director of IRPA (Research Institute of Applied Psychoanalysis). He teaches at the Universities of Pavia and Verona. His numerous publications are translated into several languages. He has published, among others, L'uomo senza inconscio (2010), Non è più come prima (2014), Cosa resta del padre? (2017), Contro il sacrificio (2017) and Ritratti del desiderio (2018), published by Cortina. Il mistero delle cose (2016), Tutti i tabù del mondo (2017), La notte del Getsemani (2019), published by Einaudi. Il complesso di Telemaco (2013), Le mani della madre (2015), Il segreto del figlio (2017), A libro aperto (2018), Mantieni il bacio (2019), published by Feltrinelli.