2019 Programme
Event #19
Massimo Recalcati
Will it still be possible to love you?
Love resists time. It would never die. In Last Tango in Paris – Bernardo Bertolucci's masterpiece – Maria Schneider and Marlon Brando remind us that love would like to turn fate into destiny. But this transformation is not guaranteed. In fact, it is almost impossible. Isn't love that can last an impossible love, after all? Massimo Recalcati enters the labyrinth of love life, and he investigates the miracle of love – the most mysterious feeling of all.
Readings by the actress Andrea di Silvio.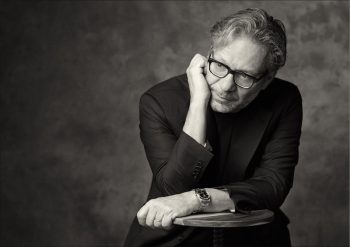 Massimo Recalcati, is a member of Società Milanese di Psicoanalisi (Psychoanalytical Society of Milan). He is the founder of Jonas - Centre of Psychoanalytic Clinical Practice for New Symptoms, and the scientific director of a postgraduate school in psychotherapy at IRPA (Research Institute of Applied Psychoanalysis) in Milan. He teaches at the University of Verona and at IULM University of Milan. Since 2003, he has been director and lecturer of the postgraduate school in New Symptoms Clinic at the Jonas Onlus centre in Milan. He is currently a supervisor at the Gruber Centre in Bologna for serious cases of eating disorders. He contributes to the cultural sections of la Repubblica and La Stampa. Since 2014, he has directed the Eredi series for Feltrinelli. Since 2020, he has collaborated with Maurizio Balsamo and co-edited the journal Frontiere della psicoanalisi, published by Il Mulino. His numerous publications are translated into several languages.
ph. credits: Settimio Benedusi