2015 Program
Event #25
Marco Belpoliti, Gianfranco Marrone, Anna Stefi
Laziness, fatigue, and our constant running
Nowadays, we only seem capable of the sort of laziness that Roland Barthes calls "sullen": that is, loaded with all the guilt our lives are rife with. We want to be competitive, and up-to-date with the world's rapid pace. But where is it we're going? Are we still capable of halting, without perceiving it as defeat? What have we lost, since discarding the pleasure of wasting time, and perhaps not just that? Setting off from Roland Barthes, who describes the pleasure of laziness, we attempt to reflect upon these issues in current society: time and laziness, hesitation and weariness, idleness, waste, and the meaning of time set aside for nothing at all.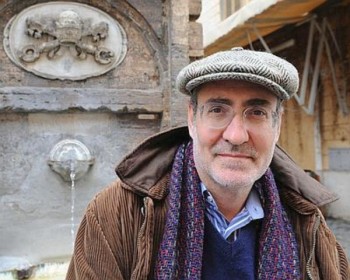 Marco Belpoliti an essayist and writer, teaches at the University of Bergamo. His works include: Il corpo del capo (2009); Pasolini in salsa piccante (2010); La canottiera di Bossi (2012); L'età dell'estremismo (2014), Primo Levi di fronte e di profilo (2015) published by Guanda. He writes for la Repubblica and l'Espresso; he co-directs the series «Riga» for Marcos y Marcos with E. Grazioli. With Stefano Chiodi he is coordinator of the online magazine and publishing house Doppiozero. Ahis essay La strategia della farfalla (Guanda) came out in June.
Gianfranco Marrone
an expert in semiology, works in contemporary media, arts and language. His latest books include: Addio alla Natura (Einaudi, 2011), Stupidità (Bompiani, 2012), Gastromania (Bompiani, 2014). He teaches at Universitá di Palermo.