2015 Programme
Event #37
Stefano Moriggi, Marco Pesatori
The starry sky above us
The event has been moved from Chiostro di San Francesco to Canale Lunense

It isn't every day that an astrologer and a science philosopher decide to exchange ideas. Each observes the world through different eyes, and questions it with his own tools. Yet when they meet, beneath the vault of the sky, they find the questions they are both tackling are the great mysteries that have forever stirred the human spirit. Starting from Kant's famous four questions: what can I know? What should I do? What may I hope? What is man? In a conference-performance touching upon Marsilio Ficino and John Cage, and ranging from Heraclitus to Tzara, the most irreverent of astrologers will reveal in which way his job is actually to "make wrong predictions", while the inflexible epistemologist suggests that, without the stars, morals are little more than a sermon.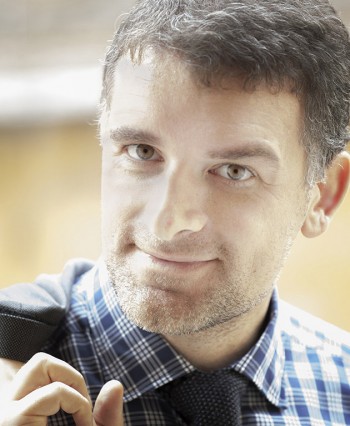 Stefano Moriggi
is a historian and a science philosopher. He studies theories and models regarding rationality, American pragmatism, as well as the relationship between cultural evolution and the evolution of machines, with a particular focus on the development of technology-augmented teaching models. His latest book is
Connessi. Beati quelli che sapranno pensare con le macchine
(San Paolo, 2014).
Marco Pesatori
is a graduate in History of art criticism. During the 80s, he collaborated with illustrious periodicals such as Alfabeta and la Gola. Considered one of the most important contemporary astrology experts, he combines technical know-how with an elegant style of writing and frequent overlaps into the fields of psychoanalysis and art. His latest book is Urano e la cerimonia del tè (Feltrinelli, 2014).