2015 Program
Event #39
Massimiliano Tappari
Finding wonder close to home
conference – show for all – ages 6 and up
60 minutes
«Genius and irresistible», is how Stefano Bartezzaghi defines the work of Massimiliano Tappari, who is capable of discovering surprises that are hidden right before our eyes with his camera. For kids it will be practice in activating their observation skills. For grown ups an incentive to turn the framework of photography upside down.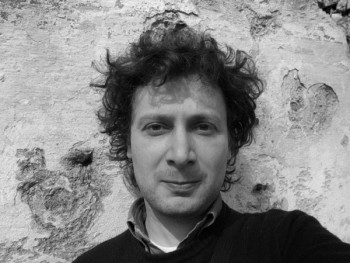 Massimiliano Tappari
is an "interpreter of the space" surrounding us. His latest book, written with Alessandro Sanna, is called Miramuri (Terre di Mezzo, 2015). Together with Alessandro Sanna and Chiara Carminati, he is author of the site specific artworks devoted to Sarzana and made for Festival della Mente 2015, which are displayed in via Mazzini.