2015 Programme
Event #26
Eugenio Borgna, Simonetta Fiori
Knowing ourselves and knowing others: a different way of being responsible
We are not, or should never be, monads with our doors and windows shut, but monads open to listening both to ourselves and to others, in a circularity of experiences that make us aware of our responsibility in determining the feelings and behaviours of others. Our ability, or inability, to recognize emotions in ourselves and in others conditions relationships in our daily lives, deeply influencing them. It is not a legal nor formal responsibility, but an ethical responsibility that allows us to better understand, sometimes sharing, the pain and joy, the sadness and guilt, avoiding painful wounds to the soul. No one knows themselves as long as they've only been themselves, and never someone else at the same time: for this, and for the consequences it can have on our way of living and with others, we are infinitely responsible, not only in psychiatry.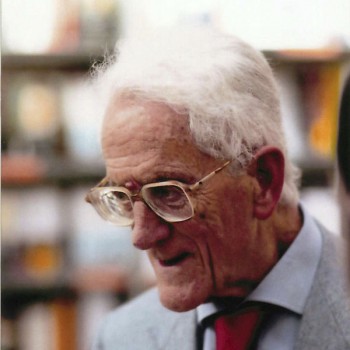 Eugenio Borgna
is the former head of Psychiatry at Ospedale Maggiore di Novara and a lecturer in Clinical neurophysiology at Università di Milano. He has published many essays with Feltrinelli, including the latest, Il tempo e la vita (2015). His new book, Parlarsi. La comunicazione perduta will be published at the end of August (Einaudi).
Simonetta Fiori
is a correspondent for Repubblica. She has written many essays, including a book-length interview with Alberto Asor Rosa (Il grande silenzio, Laterza, 2009) and one with Emilio Gentile (Italiani senza padri, Laterza, 2011). With L. Scarzella she has directed a documentary film on the life Inge Feltrinelli, Inge Film. She collaborates with some universities, including La Sapienza in Rome.