2015 Programme
Event #52
Workshop – ages 6-10
60 minutes
maximum participants 30
Ideas are everywhere and nowhere. Plato said they all resided together beyond the dome of the sky. According to Aristotle, on the other hand, each of us can make his or her own. How do we find them? Where do they go when they aren't inside of us? Can we make new ones? Many things can be done with ideas… and we'll be growing them in a special island.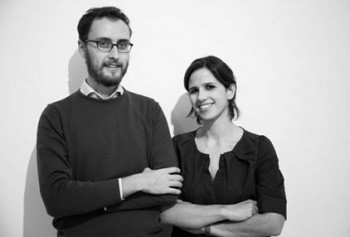 Ludosofici Francesco Mapelli
and
Ilaria Rodella
are the creators of the Lusdosofici project, which offers philosophy-as-play workshops, in the belief that philosophy represents a privileged perspective on things that can help navigate and understand the world. They are the authors of the book
Tu chi sei?
(Corraini, 2014).