2015 Program
Event #45
Massimiliano Tappari
Wonderwalls
workshop – ages 9-13
60 minutes
maximum participants 25

How to turn a photograph into a work of art? How to extrapolate a unique point of view? Massimiliano Tappari will demonstrate that this can be done anywhere, even standing in front of a wall. And that's how Sarzana's walls will become drawing paper, in a game that combines photo and graphy: reality and fantasy, the abstract with the figurative.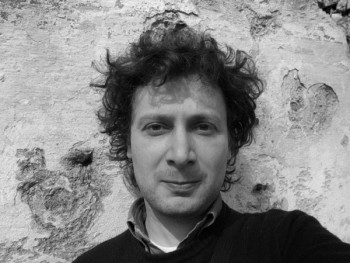 Massimiliano Tappari
is an "interpreter of the space" surrounding us. His latest book, written with Alessandro Sanna, is called Miramuri (Terre di Mezzo, 2015). Together with Alessandro Sanna and Chiara Carminati, he is author of the site specific artworks devoted to Sarzana and made for Festival della Mente 2015, which are displayed in via Mazzini.