2015 Programme
Event #20
Bruno Arpaia, Arturo Pérez-Reverte
Can books change the world?
The study of history, and of our roots, often brings questions about our own age to the surface. Pérez-Reverte, in a conversation with Arpaia, will lead us on a journey through time, towards the end of the 18th century, to look back on the revolutionary impact that the circulation of Diderot and d'Alembert's Encyclopédie had in Europe. By carefully analysing a vast array of sources, Pérez-Reverte compares ultra-Catholic Spain to France, which at the time was already moving towards the modern age and towards secularism, recalling the divergent cultural ferments and the fear that the ideals of the Enlightenment would spread beyond the Pyrenees. An unprecedented portrayal of history, which gives voice to little-known characters who nonetheless were central in the lively and powerful cultural debate of the time, foreboding of intrigue and captivating plots. An eminent perspective that reclaims due recognition for the men who attempted to change the world through books.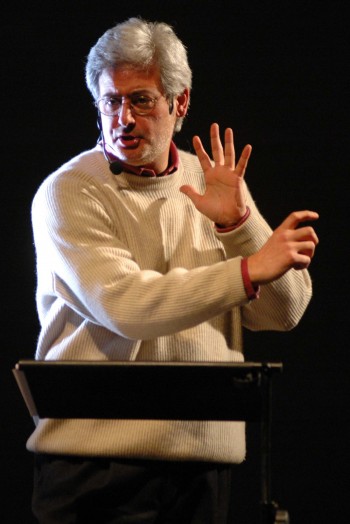 Bruno Arpaia
is a novelist, journalist, editorial consultant and translator of Spanish and Latin-American literature. He is the author of many highly appreciated novels, including L'angelo della storia (2001), Il passato davanti a noi (2006), L'energia del vuoto (2011), Qualcosa, là fuori (2016), all published by Guanda. His essays include La cultura si mangia! (con P. Greco, Guanda, 2013).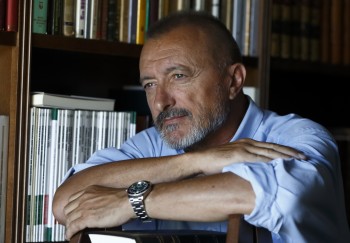 Arturo Pérez-Reverte
is one of the most important contemporary Spanish authors. For twenty years he worked as a war reporter in troubled areas of the world. A long-time novelist, he has written books that are published in forty languages, including La carta sferica (Il Saggiatore, 2011), Il club Dumas (Bur, 2014), and, for Rizzoli, Il tango della Vecchia Guardia (2013) and Il cecchino paziente (2014). His new novel Due uomini buoni, will be published in September by Rizzoli.