2014 Program
Event #9
Peter Cameron, Marco Missiroli
One Day this Creativity Will Come In Handy
Why are some people creative while others aren't? Where does creativity come from? And how does it result in this or that art form? What is the relationship between creativity and talent? Peter Cameron and Marco Missiroli investigate the mystery of creativity and in particular they deal with the theme of creativity in children. Is this something that all children have, and that they then grow out of? Is it true that we are all born creative, but the world conspires against creativity? Also: do we discover that we are creative when as children we fib, and devotedly embroider upon reality? From fibbing to inventing to writing. It's not just a matter of imagination. The alchemy of this transformation is the mystery we need to examine.
Peter Cameron
writer, lives in Greenwich Village, New York. In Italy his books are published by Adelphi: his novels, Quella sera dorata (2006), Un giorno questo dolore ti sarà utile (2007), Coral Glynn (2012), Il weekend (2013) and Andorra (2014); and his collection of short stories entitled Paura della matematica (2008). He founded the small publishing house Wallflower Press in 2010. Interpreter: Marina Astrologo. Marco Missiroli was born in Rimini. His debut novel Senza Coda (Fanucci, 2005) won him the Premio Campiello Opera Prima in 2006. He has written Il buio addosso (2007) and Bianco (2009, Premio Comisso and Premio Tondelli) published by Guanda. His most recent novel, Il senso dell'elefante (Guanda, 2012), was awarded the Premio Selezione Campiello 2012, the Premio Vigevano and the Premio Bergamo. His work has been translated in Europe and in the United States. He is a contributor to the Corriere della Sera.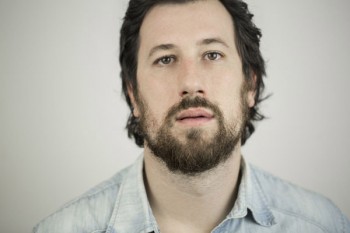 Marco Missiroli
was born in Rimini. His debut novel Senza Coda (Fanucci, 2005) won the Campiello prize in 2006. With Guanda he has published Il buio addosso (2007), Bianco (2009), Il senso dell'elefante (2012). His latest novel Atti osceni in luogo privato (Feltrinelli, 2015) won the Mondello prize. His books are translated in Europe and in the US. He writes for Corriere della Sera.