2014 Programme
Event #17
Gianni Berengo Gardin, Roberto Koch
Writing with a Camera
Encounters in the pages of books, or real encounters. Gianni Berengo Gardin's work has always been nurtured by the intellectual influences that stem from his readings and the friends he spends time with. As he himself says, what has influenced his photography the most is "reading". From Caldwell to Dos Passos, from Faulkner to Hemingway to Steinbeck: these are his favourite authors. Roberto Koch will conduct the great master of photography along his professional path based on his habit of "writing with a camera", an object that for Berengo Gardin is "like a writer's pen, a tool used to tell stories". Indeed, his favourite adventure has always been that of taking pictures that could end up in a book.
Gianni Berengo Gardin
photographer, won the World Press Photo in 1963. In Milan he dedicates his time to news reporting, social analysis, the documentation of architecture and descriptions of the environment. In 1979 he started collaborating with Renzo Piano. In 1995 he won the Leica Oskar Barnack Award. He has many publications to his name (more than 200) as well as exhibitions (more than 200 solo shows). His most recent publications include: Il libro dei libri (Contrasto, 2014), and Storie di un fotografo (ed. Denis Curti, Marsilio, 2014).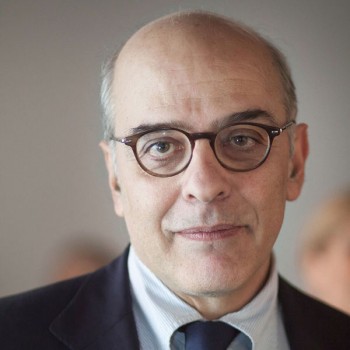 Roberto Koch
is an editor, curator and photographer, and he organises cultural events linked to photography. He has led the agency Contrasto, the most important Italian photography production house, since 1986; since 1994 he has also directed the publishing house Cotrasto, which has released more than 400 books devoted to international photography. He is the conceptual designer and president of Fondazione Forma per la Fotografia in Milan.