2014 Program
Event #29
Stefano Arienti, Franco Farinelli
Journey and Adventures in Knowledge
Until the nineteenth century art and science entertained a cordial relationship, then became more distant, except for a few rare exceptions. A moment of encounter between the two took place during the great scientific expeditions that were organized, starting in the Age of Enlightenment, in all the continents. One of the most famous and adventurous was the journey to the equinoctial regions undertaken by Alexander von Humboldt who, in the early nineteenth century, traversed Central and South America together with the naturalist and illustrator Aimé Bompland. That legendary exploration offers a subject of discussion between Francon Farinelli, leading Italian geographer, and Stefano Arienti, one of Italy's most esteemed artists in the world, on the journey as an instrument of knowledge, the occasion for discussing models and ideas received.
Stefano Arienti
(1961, Asola, Mantova), laureato in Scienze agrarie, ha tenuto mostre personali in istituzioni d'arte italiane e straniere, fra cui Museo MAXXI Roma, Isabella Gardner Museum, Boston. Ha partecipato alle Biennali di Venezia, Istanbul e Gwanjiu. Ha viaggiato in Europa, Nord America e India. Ha insegnato all'Accademia di Belle Arti Giacomo Carrara di Bergamo e all'Università IUAV di Venezia. Ha illustrato la nuova edizione del Viaggio nelle regioni equinoziali di A. von Humboldt (Quodlibet/Humboldt, da fine agosto 2014).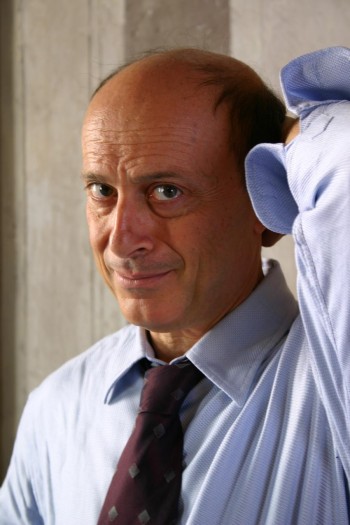 Franco Farinelli
(1948, Ortona) is director of the Department of Philosophy and Communication at the University of Bologna, and president of the Association of Italian Geographers (Agei). He has taught at the Universities of Geneva, Los Angeles (UCLA), Berkeley, and in Paris at the Sorbonne and the École Normale Supérieure. His books include: Geografia and Crisi della ragione cartografica, both published by Einaudi. He edited the new Italian edition of Travels to the Equinoctial Regions by A. von Humboldt (Quodlibet/Humboldt scheduled for publication in late August 2014).