2014 Program
Event #11
Massimo Recalcati
Can One Forgive in Love?
Although eternal love does not exist, every love would like to be just that. What happens when love is overcome by the traumatic experience of betrayal and abandonment? What happens when one of the two partners lives another affective experience in secret and deceitfully? What happens, then, if the person who betrays asks for forgiveness and, after saying that things had changed, wants everything to be as it was before? Should we make fun of lovers in their efforts to make love last? Or can we come to terms with the experience of betrayal, with the offense suffered, with the pain inflicted by he or she who has always been our reason for living? The task of forgiveness is close to that of bereavement yet differs from it because it saves the lost object. Is this work possible? Can we forgive the unforgivable? Can one forgive in love?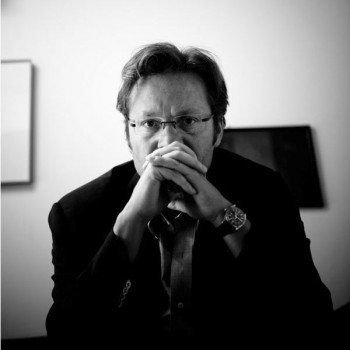 Massimo Recalcati
one of Italy's best known psychoanalyst, is a member of the Associazione lacaniana italiana di psicoanalisi. A founder of the Jonas non-profit organisation, he is director of the Istituto di ricerca di psicoanalisi applicata. He contributes to la Repubblica and teaches Psycopathology of nutritional behaviour at the Università di Pavia. His books, translated into many languages, include: Cosa resta del padre? (2011), Ritratti del desiderio (2012), Jacques Lacan (2012), Non e più come prima. Elogio del perdono nella vita amorosa (2014), published by Raffaello Cortina Editore; Il complesso di Telemaco (Feltrinelli, 2013); L'ora di lezione. Per un'erotica dell'insegnamento (Einaudi, 2014) and Le mani della madre (Feltrinelli, 2015).