2021 Program
Event #2
Letizia Battaglia, Michele Smargiassi
Stories of life
In dialogue with the journalist Michele Smargiassi, Letizia Battaglia, a great Italian photographer and visual storyteller of life from Palermo, Sicily, tells about sixty years of Italian history, art, culture and politics through her shots.
Letizia Battaglia born in Palermo in 1935, is one of the first Italian press photographer. From 1974 to 1991 she was the director of the photographic team of the Sicialn daily magazine L'Ora. In 2017 she opens the International Photographic Center of Palermo. She published several books, including her latest one Volare alto volare basso, with the Italian journalist and writer Goffredo Fofi (Contrasto, 2021).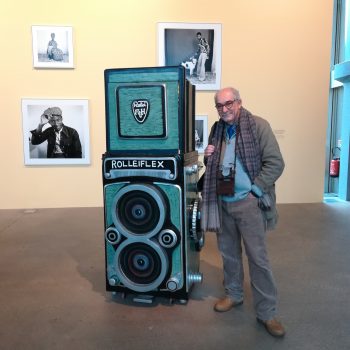 Michele Smargiassi has been a professional journalist for over thirty years, first at L'Unità and then at La Repubblica, where he edits the blog Fotocrazia. He cultivates his passion for Social History and Anthropology of Photography writing articles and essays, and organizing exhibitions and working together with museums and institutions. Among his books: Sorridere (Contrasto, 2020), Voglio proprio vedere (Contrasto, 2021).