2016 Programme
Event #30
Bruno Arpaia, Alessandro Zaccuri
The memory of space. The rubble of climate and rubbish in our homes
Like the rest of us, civilizations also leave a mark in the space they inhabit. The proportions change dramatically, yet there is no real difference between the rubble that a climate catastrophe may leave in its wake and the small domestic apocalypse witnessed by our rubbish bins. Remains and rubbish, trash and waste belong to a daily aspect of our existence, simultaneously testifying to a destruction that has already taken place and warning against a planetary cataclysm which may still be avoided. The topic will be tackled by Bruno Arpaia, who imagines a future in which Europe itself is consigned to desertification, and Alessandro Zaccuri, who explores the narrative and artistic uses of rubbish.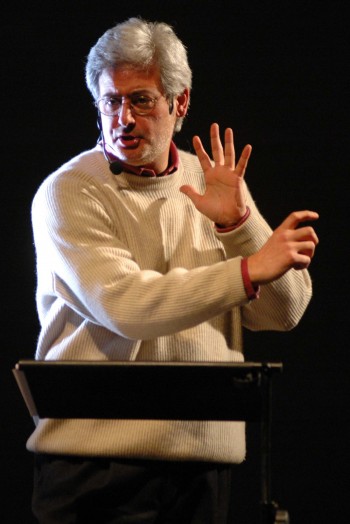 Bruno Arpaia
is a novelist, journalist, editorial consultant and translator of Spanish and Latin-American literature. He is the author of many highly appreciated novels, including L'angelo della storia (2001), Il passato davanti a noi (2006), L'energia del vuoto (2011), Qualcosa, là fuori (2016), all published by Guanda. His essays include La cultura si mangia! (con P. Greco, Guanda, 2013).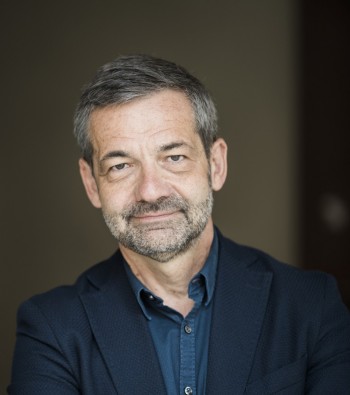 Alessandro Zaccuri (La Spezia, 1963) is in charge of Communication at Sacro Cuore University in Milan. He was correspondent and now collaborates with the daily newspaper Avvenire, and is the author of numerous essays and novels. His latest books include: Nel nome (NNE, 2019), La quercia di Bruegel (Aboca, 2021, Mario La Cava Prize) and Poco a me stesso (Marsilio, 2022).