2016 Programme
Event #31
Alessandro Dal Lago, Serena Giordano, Ex Voto
Graffiti, tags and murals: when art extends to walls
Graffiti, tags and murals are spreading throughout the world. Some – like the volunteers of "aestheticism", the defenders of the candor of walls and mural cleanliness – would like to erase them. But there are also those who want to protect them, and even remove them for their market value. What are the stakes in this battle? What is the difference between street art and contemporary art and what is the nature of contemporary battles on graffiti? What emerges is a broadening of art's boundaries and particularly the will of subjects who had previously been unable to speak their opinion and take control of the aesthetics of their city, or to express their protest or simple irony. The graffiti war turns out to be the artistic version of an old conflict around the issue: who owns the city?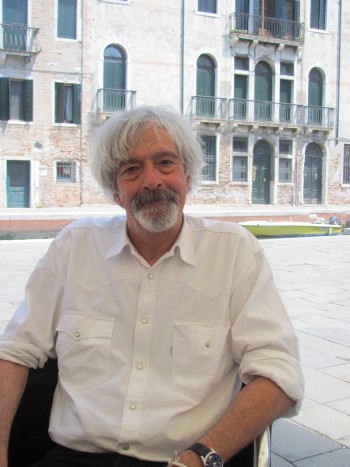 Alessandro Dal Lago
has taught Sociology of culture in Milan, Bologna, Genoa and abroad. He has written essays on art with S. Giordano, including L'artista e il potere (il Mulino, 2014) and Graffiti. Arte e ordine pubblico (il Mulino, 2016), as well as the books Clic! Grillo, Casaleggio e la demagogia elettronica (Cronopio, 2013), I benpensanti (Il Melangolo, 2014) and the novel Le avventure di Ismail (Il Melangolo, 2015).
Ex Voto
is a "madonnaro": since 2010 he has worked in Rome reinterpreting the Marian icon to update it to urban culture.
Serena Giordano
works as an illustrator and videoartist. She is a teacher at the Fine Arts Academy of Palermo. She has published the books Fuori cornice. L'arte oltre l'arte (Einaudi 2008); Disimparare l'arte. Manuale di antididattica (2012), Mercanti d'aura (con A. Dal Lago, 2006), L'artista e il potere (2014), Graffiti. Arte e ordine pubblico (con A. Dal Lago, 2016), all published by Il Mulino.