2016 Program
Event #20
Matteo Nucci, Valentina Carnelutti
The space of absence: Patroclus and Andromache
With Patroclus and Andromache, the domain of the End breaks onto the scene of the Iliad. The sweetest of the Homeric heroes, Patroclus "the divine", takes up the arms of his partner Achilles and moves forth towards his death. As he is slain by Hector, he manages to ensure his foe that he too shall soon perish at the hand of Achilles. Meanwhile, within the chambers of the fortress of Troy, "fair-armed" Andromache draws a bath for her beloved husband Hector, whom she shall never see again. Can death be conquered? In this Hector and Achilles are the same: only glory, "which future days may hear of", can save us. Yet Patroclus chases no literary glory. Nor may Andromache derive from it any reparation. They do not delude themselves. In Hades we are but smoke. The wound of death is never healed. The space of death is the space of absence. Reading by Valentina Carnelutti.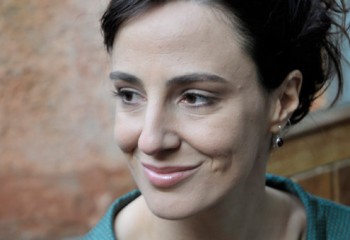 Valentina Carnelutti
actress and author, nominated this year for the Nastro d'Argento, has been directed by M. T. Giordana (La meglio gioventù), T. Angelopoulos (La polvere del tempo), P. Virzì (Tutta la vita davanti, La pazza gioia), C. Maselli (Le ombre rosse), A. Orlando (Sfiorarsi) and many others. She is the author of Sfiorarsi (A. Orlando) and of the film ReCuiem which she also directed. She also directed the documentary Melkam Zena in Ethiopia and the videoclip Le conseguenze dell'ingenuità.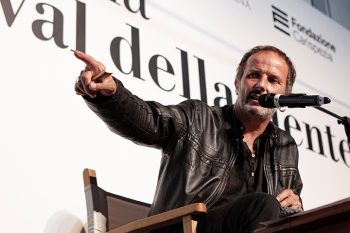 Matteo Nucci is author of novels, short stories, reportages and essays. He published the novels Sono comuni le cose degli amici (Ponte alle Grazie, 2009) and È giusto obbedire alla notte (Ponte alle Grazie, 2017) both finalist at Premio Strega, together with the novel-essay Il toro non sbaglia mai (Ponte alle Grazie, 2011) and L'abisso di Eros (Ponte alle Grazie, 2018). He translated the translation of Plato's Symposium (Einaudi, 2009) and the narrative essays Le lacrime degli eroi (Einaudi, 2013) and Achille e Odisseo. La ferocia e l'inganno (Einaudi, 2020). His short stories have been published in collections and magazines, and his reportages on Il Venerdì di Repubblica and L'Espresso and online on minima et moralia. He is editor of a taurine culture website: www.uominietori.it. In September his latest novel Sono difficili le cose belle will be published by HarperCollins.