2016 Programme
Event #11
Dominique Cardon
What do algorithms think of?
The digital universe collects the footprints of our activities online, and uses them to produce calculations that drive and govern our lives more and more. But what is the actual role of algorithms in the construction of a digital public space? How do calculators generate visibility? On what basis do Google's PageRank, social web metrics, or "recommendation systems" decide to provide a given information with more exposure? The application of algorithms to digital services generates predictive techniques that help identify users' future behavior based on their behavior in the past. Understanding what algorithms want to do, from the inside, is also a way of returning power to users and promoting an enlightened criticism of how calculations take up an increasingly large space in our digital lives.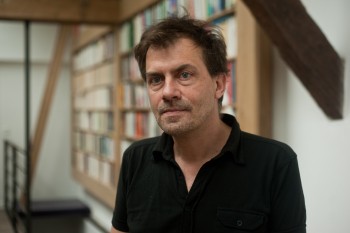 Dominique Cardon
is a sociologist at the Orange Labs Laboratoire des Usages and an associate professor at the University of Marne-la-Vallée Francia. His research focuses on the use of Internet and the transformation of digital public space. He is currently developing a sociological analysis of the algorithms that allow information to be organized online. He is the author of: La Démocratie Internet (Seuil, 2010); Qu'est-ce que le Digital Labor? (con A. Casilli, Ina Editions, 2015). Á quoi rêvent les algorithmes (Seuil, 2015) will be published in Italy at the end of August. Interpreter: Marina Astrologo.