2016 Programme
Event #33
Silvio Soldini, Alberto Casiraghy, Josef Weiss
The river is never wrong
Alberto Casiraghy and Josef Weiss are true book artists. One in Osnago, the other in Mendrisio, they have devoted years to high quality typographical and editorial activity, still printing with a printing press, preserving the memory of a perfect industry made of manual skill and technique but also of inventiveness and poetry. Through their work – inspired by care, quality and beauty – they seem to live in a world apart, far from the frenzy of modern society. Silvio Soldini depicts this persisting and resisting microcosmos in a poetic, lighthearted film that becomes a declaration of love for thought and art. The film screening (72 minutes) will be followed by a talk with the director and two protagonists.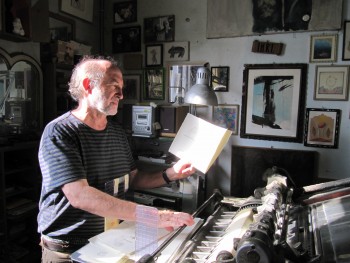 Alberto Casiraghi
known as Casiraghy (Osnago, 1952), is an editor and poliedric artist. He is the author of collections of short stories, poems and aphorisms; in 1982 he founded the publishing house Pulcinoelefante, which has published works by Alda Merini, Bruno Munari, Elio Pagliarani and Allen Ginsberg, among others.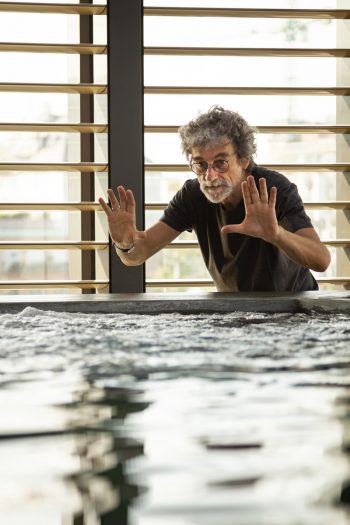 Silvio Soldini is a director, screenwriter, and documentary filmmaker. His films include: L'aria serena dell'Ovest (1990), Un'anima divisa in due (1993), Le acrobate (1997), Pane e tulipani (2000), Brucio nel vento (2002), Agata e la tempesta (2004), Giorni e nuvole (2007), Cosa voglio di più (2010), Il comandante e la cicogna (2012), Il colore nascosto delle cose (2017), 3/19 (2021). His docufilms include: Per altri occhi (2013), Il fiume ha sempre ragione (2016), Fiume di parole (2018).
Josef Weiss
(1944) was born and raised on lake Constance. In 1959 he learned the art of bookbinding and graphic layout at an artisanal workshop and at the Kunstgewerbeschule in St. Gallen. He founded his atelier in 1981 and began publishing art books in 1986.