2016 Programme
Event #26
Piergiorgio Odifreddi
Let's make space for stupidity
Piergiorgio Odifreddi affirms: «As Umberto Eco, whose wit is greatly missed, used to say: "90% of people are idiots". Particularly, many of them will be among those who attend a conference on stupidity, which will talk about this rule and others like it. Naturally, we all agree on that 90% figure, also due to the fact that every one of us believes he or she is part of the remaining 10%: that way, everyone is happy, and nobody does anything to get rid of stupidity. Which, as we will see, governs every sphere of human knowledge: politics, religion, literature, philosophy, art, social life, daily life. As Aristophanes wrote in the comedy The frogs, we're all forced to carry a load of shit on our backs. And the reason, as Forrest Gump contributed, is simply that shit happens. A good thing to know beforehand, even when attending a conference».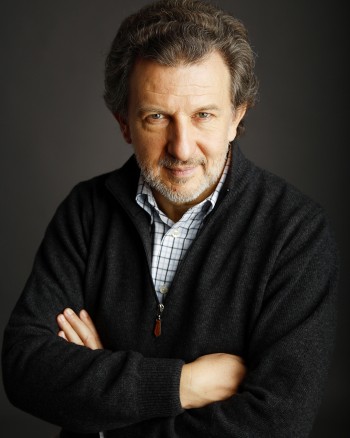 Piergiorgio Odifreddi
is a mathematician, logician and essayist. He has taught Logic at the University of Turin and acted as visiting professor at Cornell University, at the University of Monash in Melbourne, the Academia Sinica in Beijing, the University of Nanjing, the University of Buenos Aires and the Italian Academy at Columbia University. He writes for l'Espresso, Le Scienze and la Repubblica. He has received the Galileo Prize from the Unione Matematica Italiana, the Italgas Prize and the Galileo Literary Award. His books include: Abbasso Euclide (2013), a trilogy on the history of geometry published by Mondadori; Il museo dei numeri (Rizzoli, 2014), Sulle spalle di un gigante (Longanesi, 2014), Il diavolo in cattedra (Einaudi, 2015), Il giro del mondo in 80 pensieri (Rizzoli, 2015). His latest work, Dizionario della stupidità (Rizzoli) will be released in August.