2016 Programme
Event #10
Ramak Fazel, Giorgio Vasta, Michele Lupi
Across the American deserts: a voyage through 20th century collective imagination
What remains of a voyage across the American deserts? The blinding light, the dust, the ghost towns and other relics of abandonment collected across eight-thousand kilometers, scattered with unexpected hitches and detours through California, Arizona, Nevada, Texas and Louisiana. Covering this itinerary are Giorgio Vasta and photographer Ramak Fazel. A portrait of America, a reflection on its iconography and an homage to its narrative, the encounter – moderated by Michele Lupi – will link autobiography to considerations in the attempt to understand what happens to places – and to our existence – once the people who inhabited them are gone.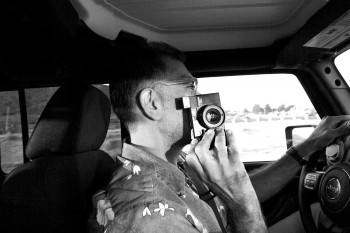 Ramak Fazel
photographer, is visiting professor at the San Francisco Art Institute. He divides his time between New York, Los Angeles and Milan. His work has been showcased at Fondazione Sandretto Re Rebaudengo, Turin, at the Storefront for Art and Architecture, New York, at the 14th Biennial of Architecture in venice and at the Chicago Architecture Biennial, among other locations.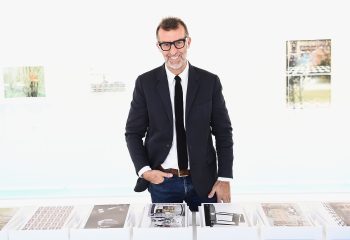 Michele Lupi directs the magazines Icon, Flair and the new Icon Design. In 2003 he founded the Italian edition of Rolling Stone. He was the director of GQ Italia from 2006 to 2011, then directed RS for three more years. He published the book Racers (Feltrinelli) in 2003.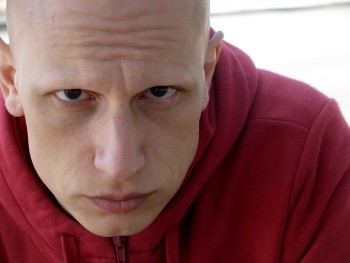 Giorgio Vasta
is author of the novels Il tempo materiale (minimum fax, 2008), Spaesamento (Laterza, 2010), Presente (Einaudi, 2012, with A. Bajani, M. Murgia, P. Nori). He wrote the screenplay for the film Via Castellana Bandiera (2013) with Emma Dante. He collaborates with Il Sole 24 Ore, la Repubblica, Il Venerdì and il manifesto.