2016 Programme
Event #24
Marco Balzano, Christian Raimo
School is an idea of the world
Any time a teacher walks into a classroom he or she is aware that what will go on during their lesson may affect a small portion of their students' lives. That's why there's little sense is reducing the conversation around education to a debate on a particular law or to considerations on new technologies and teaching methods. School is a living organism, made of relationships that are formed along a common path of knowledge: if we want to improve the school system, we must join new generations in imagining a more open and supportive society, and consider the space of a classroom as a permanent political workshop, in which to educate young people towards critical thought and confrontation. Christian Raimo and Marco Balzano are two writers and educators who believe that literature, history and philosophy are still the seat where knowledge of the world may give way to someplace new.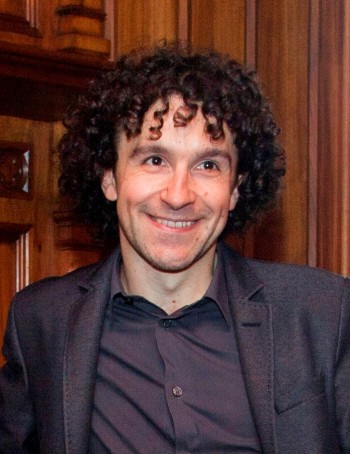 Marco Balzano
was born in 1978 in Milan, where he resides. He has published essays and collections of poems, as well as the novels published by Sellerio Pronti a tutte le partenze (2013, Flaiano Award), L'ultimo arrivato (2014), (winner of the Volponi Award and of the third edition of the Campiello Award) and Il figlio del figlio (2016; first edition by Avagliano, 2010, Corrado Alvaro Award 2012).
Christian Raimo (1975) was born and lives in Rome. He studied philosophy, has contributed to many Roman literary journals, and has translated novels. He has published two collections of short stories for minimum fax: Latte (2001) and Dov'eri tu quando le stelle del mattino gioivano in coro? (2004). He's an editor for minima&moralia. In 2012 he published Il peso della grazia (Einaudi). Forthcoming in August is a collection of stories called Le persone, soltanto le persone (minimum fax, 2014).