2016 Programme
Event #28
Gianpiero Dalla Zuanna
Is there space for us all? The future of European migrations
Numbers, data and facts to tell the story of migrations from a pragmatic and unprecedented perspective – that is, the greatest change that has invested Italy in recent years. In just a few generations, Italy has gone from a substantially monocultural country to a great harbour attracting people of all origins. Five million foreigners live within our borders today, and for years migration has been at the center of political debates and battles. Yet often it is discussed without taking actual data into consideration. The future of Italy and Europe is to deal with heavy migrations throughout the upcoming years. It is wise, therefore, to have the tools to face it – particularly from a cultural point of view – so as to not be caught unprepared, and to transform weariness of being "invaded" into the enrichment that comes from the encounter with others.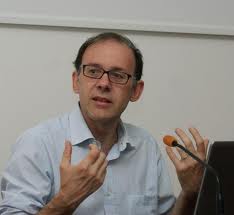 Gianpiero Dalla Zuanna
is a professor of Demography at the University of Padova and a Senator of the Republic affiliated with the Democratic Party. For years he has studied the European and Italian demographic system, with a particular focus on the analysis of familial changes and second-generation immigrants. With Laterza he has published Cose da non credere. Il senso comune alla prova dei numeri (2012, con Guglielmo Weber) and Tutto quello che non vi hanno mai detto sull'immigrazione (2016, con Stefano Allievi).