2016 Programme
Event #38
Paolo Rumiz, Alessandro Scillitani
The voice of the road. Words, sounds and images gathered along via Appia
A travel story is like a musical score, where the beginning is the Ouverture . An acoustic event, designed for the ear and the voice, that carves vagabond words into the groove of the vinyl with the needle of voice. Paolo Rumiz tells of the wonderful and terrible, terrestrial and visionary adventure – through marvels and destruction – that unfolds along the oldest of European roads. Alessandro Scillitani describes its spaces through visual and audio productions accompanied live by the tracks he composed along his voyage (Tommi Prodi, guitar, Stefano Ferrari, violin and bass, Marco Macchi, piano, Mimmo Fontana, drums). The itinerary is completed by wuotes from famous travelers, readings from the book Appia by Paolo Rumiz and an original score by Alfredo Lacosegliaz.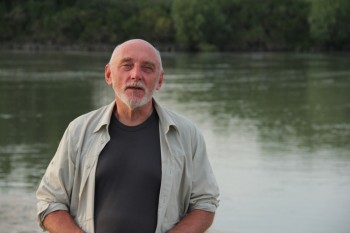 Paolo Rumiz
is a writer, traveller and journalist from Trieste. For years he has written for la Repubblica and Il Piccolo . He has published a number of books with Feltrinelli including Annibale (2008), La cotogna di Istanbul (2010), Il bene ostinato (2011), Maschere per un massacro (2011), A piedi (2012), Trans Europa Express (2012), Morimondo (2013), Come cavalli che dormono in piedi (2014), Il Ciclope (2015), Appia (with R. Carnovalini, 2016).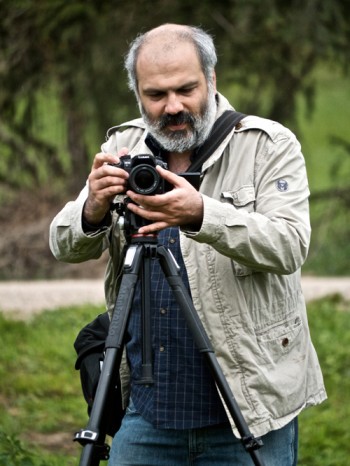 Alessandro Scillitani
has directed documentaries and written their scores. He has collaborated with Paolo Rumiz on Il risveglio del fiume segreto (Tico Film, 2012), presentated at the 69th Mostra del Cinema di Venezia, L'Albero tra le Trincee (Artemide Film, 2013) and Il cammino dell'Appia Antica (Artemide Film, 2015). Many of his works have been distributed with great success by la Repubblica.