2017 Program
Event #49
Cinzia Ghigliano
Pictures tell stories, so do we!
photographic workshop
ages 9 and up
60 minutes
25 participants
Through the figure of the intense street photographer Vivian Maier, we'll understand how photography can allow us to capture time, stop events, document and describe the world around us. And how things change when we look at them from different points of view…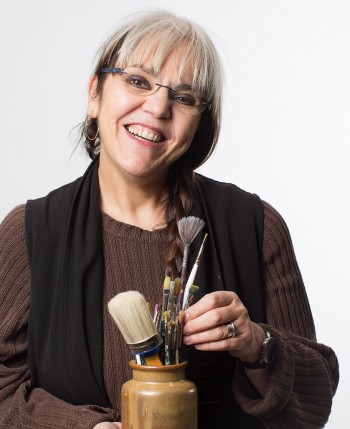 Cinzia Ghigliano
a cartoonist and illustrator, began her career in 1976 on the monthly publication Linus. She has collaborated with Corriere dei piccoli and Snoopy. In recent years her work has focused on the pictorial interpretation of poetry. Her book Lei. Vivian Maier (Orecchio Acerbo, 2016), won the Andersen prize in 2016.