2017 Programme
Event #56
The Teatro dell'Orsa Company, Michele Ferri
Strange stories
performance
ages 8 to 99
60 minutes
A web of strange and unpredictable stories connecting the tales and irreverent characters of two courageous authors, Saki and Roald Dahl, who are capable of disobedience and unexpected endings. A camera floats in darkness playing back an artist's mysterious knowledge, making the audience hold their breath in suspense and break out in smiles and wonder.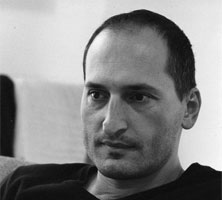 Michele Ferri
è un illustratore, pittore e violinista. Hais an illustrator, painter and violinist. He illustrated the book Il narratore by Saki (Orecchio Acerbo, 2007). illustrato Il narratore di Saki (Orecchio Acerbo, 2007).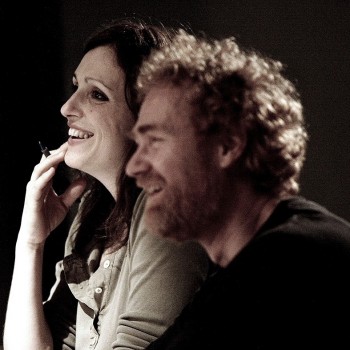 is a 2003-funded company of Reggio Emilia, Italy by Emilia da Monica Morini and Bernardo Bonzani, that produces and interprets theatre shows for young and adults. It was given various recognitions and awards. Since 2018, alongside Annamaria Gozzi, the company created Casa delle Storie, a theatre, art, music and culture forge. This workshop is inspired by Monica Morini's book, Qui ci sono le altalene (Edizioni Corsare, 2018), created following a neonatology project.