2017 Program
Event #57
Students of the I.I.S. Capellini-Sauro school of La Spezia, ScienziataMente
Find the culprit… with math!
workshop
ages 10 to 14
60 minutes
20 participants
Would you like to put yourself in a detective's shoes on the scene of a crime? Supported by our intuition and employing statistics and IT, we will collect data and turn available elements into clues, embarking on a "logical-rational" journey in search for an imaginary culprit.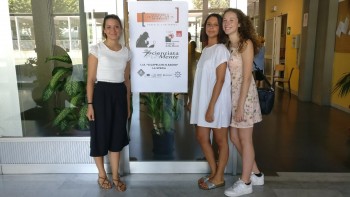 I.I.S. Capellini-Sauro school of La Spezia
puts science and technology at the center of students' training. It identifies as the Science and technical hub of the province of La Spezia.
ScienziataMente
is a non-profit association born in La Spezia with the aim of favoring the development and promotion of science and technology.