2017 Program
Event #51
Franco Lorenzoni
How was music born into the world?
workshop
ages 7 to 11
60 minutes
25 participants
One day long ago a woman, man or perhaps a child discovered they could produce music. How did this happen? What emotions did they feel? With a special teacher we will have fun investigating this mystery and hear the mythical tales on the origin of music in the world.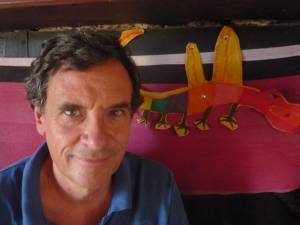 Franco Lorenzoni
(Roma, 1953) is an elementary school teacher in Giove, Umbria. In 1980 he founded the Cenci Laboratory-Home in Amelia: a place of educational and artistic research focusing on themes linked to ecology, science, interculturalism and inclusion. With Roberta Passoni, he was awarded the Lo Straniero Prize for his activities in 2011. Active in the Educational Cooperation Movement, his books include L'ospite bambino (Era Nuova, 2002), Con il cielo negli occhi (La Meridiana, 2009), I bambini pensano grande (Sellerio, 2014) and Orfeo, la ninfa Siringa e le percussioni pazze dei Coribanti (Rrose Sélavy, 2017). He is a contributing writer for Cooperazione Educativa, Gli Asini, La vita scolastica and la Domenica del Sole 24 Ore.