2018 Program
Event #15
Massimiliano Valerii
What are today's myths?
In post-war Italy, when the country was trying to rebuild itself, and later during the economic boom, the evocative power of images would translate into mobilizing common passions. The collective imagination – that combination of values, symbols and myths capable both of shaping individual aspirations and of defining the collective agenda of a certain community – held a great propulsive strength. On the contrary, our current, sad passions are an expression of the crisis of that collective imagery, and young people appear to be a "lost generation", incapable of epic leaps toward the future. Still, imagination demands realization, as it propels dreams and desires, lights up our fantasies, expanding the frontiers of what seems possible further and further. What are today's myths? And how can we renew our sense of hope, unbound by grudges and nostalgia?
Location change: from Campus I.I.S. Parentucelli-Arzelà to Piazza Matteotti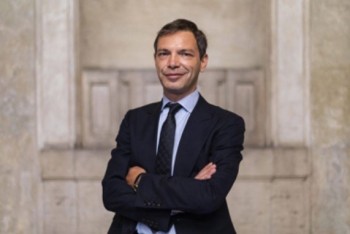 Massimiliano Valerii is the general director of Censis, the Italian institute for socio-economical research. After graduating in Philosophy at the Sapienza University of Rome, he devoted his research to social, economic and territorial issues. At Censis, he is the head of communication, coordinating media relations, publications and web content. He is curator of the yearly Rapporto sulla situazione sociale del Paese - the Report on the social situation of the Country - published since 1967 and considered one of the most qualified and complete instruments for interpreting Italy's socio-economic reality. At the end of August he will publish La notte di un'epoca for Ponte alle Grazie Publishers.