2022 Programme
Event #1
Filippo Grandi
The movement of the last
Some people have to move to save their lives: war, violence, persecution and discrimination oblige them to leave everything behind and go into exile. A hundred million refugees have already crossed borders or have been looking for a safer place. On their way they mix to the even larger streams of people moving for various reasons: poverty, climate change, the dynamics of demography, a bad government, or just the dream of a better life. They can rely on unprecedented paths and tools, from mobile phones to efficient traders. Yet they have to take extremely dangerous routes – deserts and seas that became the cemetery of runaway people and refugees; and again wars, violence, persecution; and very often, when they finally reach their destination, they find themselves outside the closed doors of rich people who refuse them, as well as governments imposing restrictive measures just to win the elections. The world has never been moving so fast, yet moving has never been so difficult and complex for poor people. However, millions of Ukrainians escaping from their besieged, bombed, occupied cities have been welcomed with efficient and human measures: was it a political exception or rather a well-conducted operation from which we have to draw inspiration to better face one of our global challenges?
*Booking fee required by the sales channel.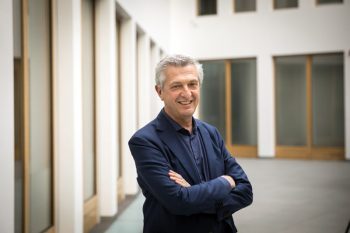 Filippo Grandi, appointed eleventh United Nations High Commissioner for Refugees on 1st January 2016, heads one of the world's largest humanitarian organizations, which has twice won the Nobel Peace Prize. Before being elected High Commissioner, he was involved in international cooperation for more than thirty years, especially in the field of humanitarian work and aid to refugees. From 2010 to 2014 he was General Commissioner of the UN Agency for Palestine Refugees, UNRWA, having served as Deputy Commissioner General since 2005. For Mondadori he published Rifugi e ritorni. Storie del mio lungo viaggio tra figugiati, filantropi e assassini (2017).