2022 Programme
Event #31
Daniela Carucci
A little jump inside me
Workshop ages 4-7 – 60 minutes; 20 participants
If you look at your belly button you will find darkness, stomach ache and emotions. There are gaps and surprises between our teeth. And an entire world in our nose. In this workshop combining reading, movement and crafts we will create imaginary monsters which look a bit like us. Remember: each of us is unique and extraordinary!
*Booking fee required by the sales channel.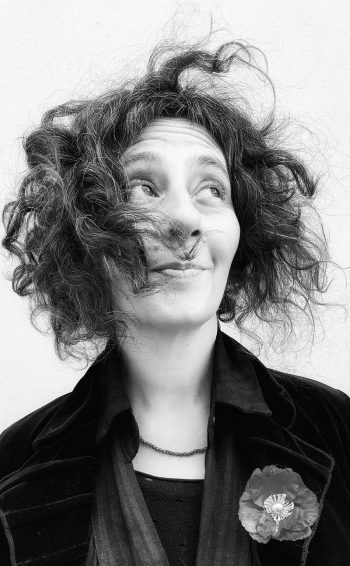 Daniela Carucci has worked as an actress and playwright in the field of children's theatre and practices various forms of writing. She leads workshops between theatre and literature and works on stories as a journalist (Andersen magazine), storyteller and author. Her novel Ruggiti (Sinnos, 2019) was a finalist for the Premio Strega Girls and Boys 2020. Dentro me cosa c'è (Terre di Mezzo, 2022) is her first book.