2022 Programme
Event #18
Giuseppe Piccioni
How a film is made: plots, places and characters
How is a film made? Which journey does the director take in conceiving it? How are characters created and placed in a historical context? What is the relationship between reality and fiction? And how dynamic should the director's gaze be? Starting from the emotional places which inspire the writing of a film – a sort of map where the external world represents the inner landscape – Giuseppe Piccioni describes the work of the director as the ability to make choices and to get to the end of the film with as few regrets as possible about the choices made.
*Booking fee required by the sales channel.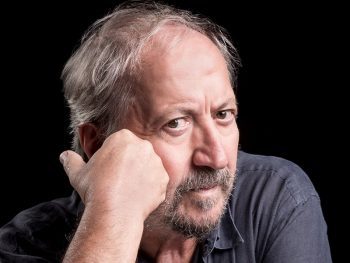 Giuseppe Piccioni directed eleven movies. Awarded in Italy and abroad, he has taken part in many international film festivals. His fifth feature film was Fuori dal mondo (1999) with Margherita Buy and Silvio Orlando, winner of five David di Donatello awards and candidate to represent Italy at the Oscars. In 2001 Piccioni took part in the 58th Venice Film Festival with Luce dei miei occhi, Coppa Volpi for Sandra Ceccarelli and Luigi Lo Cascio. In 2004 he began working as a professor of directing, screenwriting and film acting at the Silvio D'Amico National Academy of Dramatic Art.In 2020 he staged the theatre play Promenade de santé by Nicholas Bedos, with Filippo Timi and Lucia Mascino. His last film is L'ombra del giorno (2021), with Riccardo Scamarcio and Benedetta Porcaroli.